Cold Headed Specials & Custom Fasteners
Do you have a special application that requires engineered fasteners with unique designs? At Slidematic, we love the challenge of manufacturing cold headed fasteners specific to your OEM design. We would be happy to help you improve your products utilizing our experience in custom cold forming. Whether that means the conversion of a machined product to a formed product (i.e. Screw Machine Conversion) or supplying an assembled turnkey product, we can accommodate your business with the quality it deserves.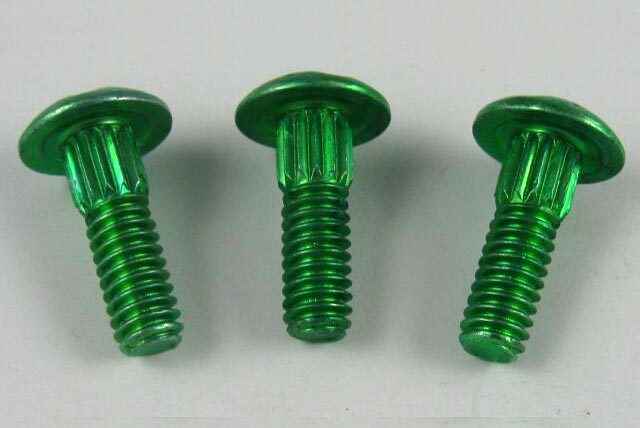 Green Plating for Identification
Extruded Flats with Drilled and Tapped Internal Threads
Knurled Part with Extruded Hole
Fasteners Manufactured to Your Exact Specifications
Complex manufacturing projects often require unique forms of assembly. Slidematic Precision Components can provide custom cold headed specials that are designed for your exact application. As a result, our processes will improve your products through streamlined engineering and optimized, cost-effective manufacturing.
Quality Specials & Custom Fasteners Engineered for Your Application
Slidematic Precision manufactures premium, custom designed cold headed specials for a range of commercial applications, including:
Power Sports
Outdoor Power Equipment
On and Off Highway Vehicles
Agricultural Equipment
HVAC
Electrical Grid
Slidematic Precision is a third generation, family-owned American manufacturing company. While we offer a complete line of standard screws, fasteners and rivets, one of our specialties is providing custom engineered, cold headed specials for unique applications. Our engineering and manufacturing teams are backed by the latest IATF 16949:2016 and ISO 9001:2015 certifications, ensuring unbeatable expertise and quality manufacturing.
Don't See What You're Looking For?
For More Information or A Quotation.